---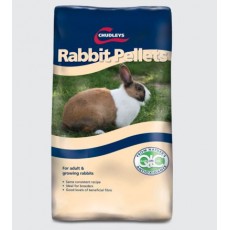 Collect Only
Chudleys Rabbit Pellets (20kg)
Designed to be fed alongside an additional source of long fibre, such as hay. Single pellet helps to overcome selective feeding. Good levels of beneficial fibre (35%) to help support digestive health. Ideal for breeders. Life stage Daily requirement (g) Growing (up to 12 months) Free choice, typically 100-120g Adult Maintenance 25g/kg bodyweight Lactating ...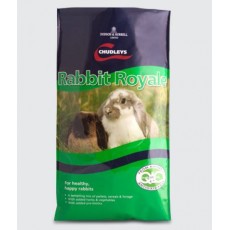 Collect Only
Chudleys Rabbit Royale (15kg)
Best Selling complete muesli, ideal for growing & adult rabbits Tasty wholesome mix of pellets, cereals & forage With added herbs and vegetables for an appetising aroma Good levels of beneficial fibre (32%) and prebiotics to help support digestive health Feed in addition to clean, dust free long fibre such as hay to a happy healthy rabbit INGREDIENTS - Grass, Oatfeed, Wheat, Barley,...
---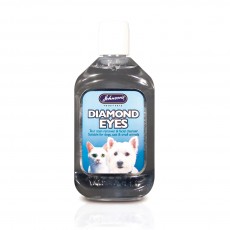 Johnsons Veterinary Diamond Eyes 125ml
Unique tear stain remover and facial cleanser, safely cleans beneath and around the eyes, and helps to prevent tear stains. For dogs, cats and small animals.