---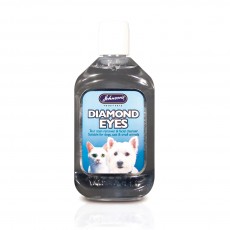 Johnsons Veterinary Diamond Eyes 125ml
Unique tear stain remover and facial cleanser, safely cleans beneath and around the eyes, and helps to prevent tear stains. For dogs, cats and small animals.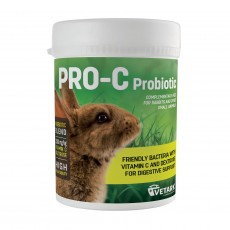 Vetark Pro-C Probiotic for Small Animals
Packed full of friendly bacteria, with vitamin C and dextrose for digestive support. It is a veterinary formulated complete probiotic (soluble fibre) blend enhanced with vitamin C and electrolytes. Its high palatability means that it can be added to the drinking water or sprinkled on food. It is particularly valuable when animals are undergoing stress, veterinary treatment or changing homes. The function...